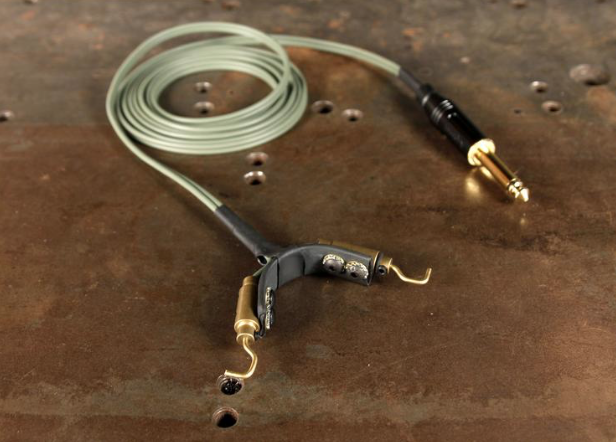 NEW - Bowers Clipcord
Joshua Bowers Repairable Clipcord
Designed with function and maintenance in mind, this lightweight clipcord can be repaired quickly and easily! Never find yourself in a situation without a functioning clipboard and no options again.
Light weight non-stick cord material

Brass leads that are replaceable and easily modified to suit your machines or how you like your cord to lay

Long life spring that can be replaced, or repaired

Wires can be removed from lugs to repair shorts that happen from movement.

6 foot length

Very lightweight at a mere 2.45 ounces

Limited 1 Year Warranty covers product defects and not everyday wear and tear.

MADE IN THE USA
COMES WITH A TOOL KIT WITH ALL THE TOOLS YOU NEED TO REPAIR IT, including instructions and extra parts.
Some words from Bowers on why he made these clip cords:
"A couple years ago I designed this clip cord and built one for myself. The design came from being frustrated with the options that were on the market. When I designed these clip cords I had a list of demands.
-This cord HAD to be repairable, quickly and easily.
-lightweight
-no-stick, flexible cord
-brass or copper leads
Every part of the the clip cord end can be replaced or repaired quickly and easily. Even comes with the parts and tools to do it! You will not be left struggling with a short in your cord, no backup and rummaging around looking for your best broken cord to finish or do the tattoo.The cord is a matte non stick material that glides smoothly along surfaces, it is NOT a 5 lb clip cord you're hooking up to 3 oz. machine, the brass leads will not groove your binding posts nearly as fast as the standard steel leads found on most clip cords. I'm excited about this new product and to able to finally share it with all of you."